Good Tenants in Your Rental Property-Investing in real estate is an excellent method to secure your financial future and achieve financial independence. Unfortunately, a lot of improper thinking is present in real estate education. For instance, how investors prioritize their tenants can significantly affect their business. Excellent tenants are in high demand across the rental market. As a landlord, you want to find and maintain these tenants through timely payments, prompt reporting of difficulties, or general respect for your property.
Turnover expenses and unforeseen vacancies can substantially impact your bottom line. Therefore, landlords should ensure their current tenants are happy and loyal to keep their rental property profitable. From small gestures to attractive incentives, tenants should be rewarded. Continue reading as this post discusses how to reward good tenants in your rental property.
3 Tips to Retain Good Tenants in Your Rental Property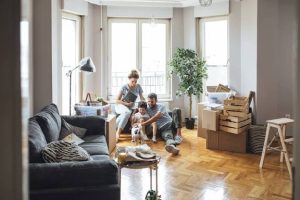 Offer compelling lease renewal options
Keeping qualified renters in their rental homes is one of the main objectives for landlords. It might be challenging to locate good tenants, but it can be even harder to keep them. Offering them enticing lease renewal conditions is one way to increase tenant retention rates. Extended lease terms allow tenants to lock in their rental rates for extended periods. As a result, the tenant feels secure and at ease, which motivates them to stay in the rental home. You should hire an expert property manager to maximize your rental investment and retain tenants.
Offering lease renewals is another tactic to encourage responsible tenants to extend their leases. These could be straightforward tasks like cleaning the carpet or landscaping the backyard. These incentives remind the tenant that the landlord values their business and wants them to keep occupying the property. Landlords can prevent expensive vacancies by employing lease renewals as a tactic to keep good tenants.
Communication must be prompt
A landlord's job may become less demanding if their renters are content. After all, satisfied tenants are likelier to keep your property well-maintained and pay their rent on time. When their lease expires, they are also more inclined to renew it. Responding quickly to any maintenance issues that crop up is one approach to accomplishing this goal. This will demonstrate to your tenants that you care about their comfort and take good care of your rental properties.
Additionally, responding to all phone calls and emails right away is crucial. This demonstrates your respect for their time and willingness to collaborate to ensure their satisfaction. By taking these actions, you can establish an excellent landlord-tenant relationship that will result in a long-term rental and both sides' peace of mind.
Make improvements to your property
The likelihood of a lease renewal can also be increased by routinely updating your rental property. Minor improvements, such as changing outdated fixtures or adding new porch lights, can significantly improve the rental property's appeal and comfort for tenants.
If you want to go the extra mile, a new coat of paint or new flooring can also help promote long-term tenancy. But, again, spending time and money on your rental property will increase the likelihood of stable occupancy and decrease headaches in the future.
The Importance of Building a Good Landlord-Tenant Relationship
Renters undoubtedly benefit from a positive landlord-tenant relationship, but landlords can also gain from it. A positive landlord-tenant relationship strongly impacts your vacancy and turnover costs. The better your relationship with your tenant during the lease, the more probable they will renew it at the end of the term. A word-of-mouth recommendation is more helpful to ensure prospective renters are lobbying to live at your multifamily residency or a property in your portfolio. A great rapport with your tenant will not only influence their decision to live at your properties, but it can also lead to beautiful recommendations.
The success of your rental property depends on finding and keeping excellent tenants. Still, instilling a sense of investment in your current tenants is also critical. It's possible to achieve this by getting along well with your renters. Suddenly, you stop being a fictitious landlord who is only there to collect rent and start becoming a thoughtful, sensible person. Your tenants will be more concerned because how they treat the rental property directly affects you if the landlord-tenant connection is good. Being liked by your tenants also makes you more approachable and increases the likelihood that you will learn about difficulties like unpaid rent or maintenance concerns sooner.
Conclusion
When you locate a good tenant, which can be challenging to come by, occasionally do your best to keep them. Keeping good tenants is crucial when assessing a real estate business's profitability. In addition to the cost of finding new tenants, unoccupied property costs, upkeep, and marketing can turn a successful rental into a financial burden.
To avoid looking for new tenants, consider offering some of these incentives. Your property management will be so much more enjoyable as a result!