Are you wondering whether you need to have an account with a high-risk payment processor? If you have a high-risk business, then you need to have a high-risk merchant account. It will help you process the credits and debits smoothly. Most customers nowadays prefer to pay through online wallets or cards. A merchant account is crucial as you have to have a merchant account to process online and card payments. In the case of high-risk businesses, the risk of maintaining and managing is higher than average. So, the companies will generally offer you an expensive model. But how can you choose a high-risk payment processor that is suitable for you? Do not worry. We got you covered. Keep reading to find out.
What is a High-Risk Merchant?
The businesses that come with a greater risk of fraud fall into the high-risk merchant category. The reputation of the industry you are in and your processing history are the factors in the play here. If you have no history of credit, then it will also fall under the high-risk category. Here are some conditions that will make your business a high-risk business.
Monthly sales volume exceeds $20000
More than $500 credit card transaction
The business offers services or sells products in countries where the risk of fraud is higher.
Extensive chargebacks and poor credit history.
Here we made a list of some well-known high-risk businesses to help you out.
Airlines and airplane charters
Nightclubs, bars, and Cabarets
Health and wellness products
Real estate
Banned/illegal goods and services
Casinos, gaming, and gambling
International shipping (Export & Import)
Social networking sites
Smartphones
Subscription-based services
Cigar, vape, and CBD shops
Lotteries
Reward-points or coupon programs
Dating agencies or online dating
Fantasy sports websites
Travel services and agencies
Talent agencies
What are a Payment Processor and Payment Gateway?
A payment processor handles the transactions and processes the payment from your customer's credit or debit card to your bank account. It communicates and relays information and checks if the card is valid and has enough balance. Then they help go through with the transaction. They also check the credentials for security reasons and stop fraudulent practices. But if a customer asks for a refund or complains that the company charged them incorrectly, they will take care of the problem. In that case, they will charge the processing fee to your company.
A payment gateway is a company like Visa or American Express that connects a customer's account with your merchant account. It is an irreplaceable part of a transaction. You cannot receive your customer's payment without a payment gateway.
How to Apply for a High-Risk Merchant Account?
Applying for a high-risk merchant account is similar to applying for a loan. First, you have to fill up an online form and find a trusted payment processor. Then you have to submit your organizational documents, shareholder's certificate, processing history, license, and a cover letter stating why you will be a good fit and would not be of much high risk.
If you get denied the first time, you can try talking to them directly about the causes and come down to a settlement. Face-to-face meetings work much better in this case than a cover letter.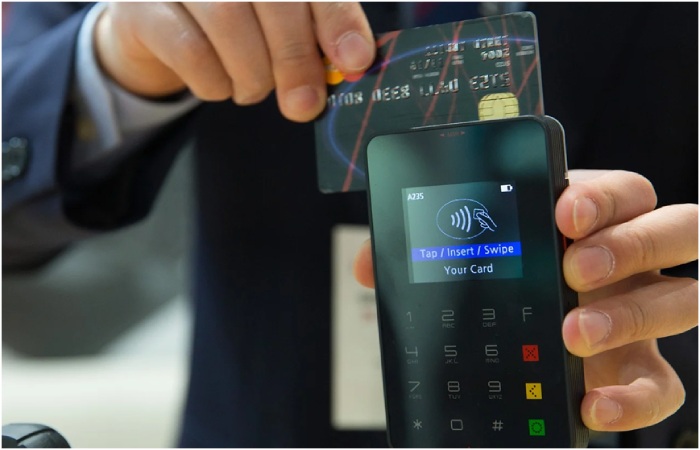 How to Find a Suitable High-Risk Merchant Provider for your Business?
Here we have made a list of a few tips to help you find a suitable high-risk merchant provider for your high-risk business.
Take your time to spot the most successful high-risk payment processors. Make sure they deal with business models like yours. Check how many years they are in the industry, how successful they are, and how satisfied their customers are. Reliability and expertise play a crucial role here. Read some reviews and check their quotes online. Also, do not skip the terms and conditions part. Read all the clauses carefully to get a clear idea and avoid displeasing surprises.
First, make a list of some payment processors and get a quote from them. Be upfront and honest about the business. Tell them about the nature of your business forthcomingly; it will help you get a quote. Honesty works both ways. Ensure there are no hidden charges or extra costs. Generally, the rates are much lower if your revenue is high. If the processing partner is not transparent about the costing or denies giving you precise details on the quote, take that as a bad sign. Always read the terms and conditions before signing the papers.
Flexibility and tech support:
Find a high-risk payment processor that covers different payment scenarios. Your complex business model should have various payment options. But working with many payment processors can be frustrating. So, find a processor that meets all the requirements. The processor should include services; like credit card terminals, mobile payment solutions, POS systems, integrations, and payment gateways. It is okay if all of them are not in the base rate. Make sure the company offers the services and is reasonably priced. Also, learn if they provide multiple accounts. It should be super fast and user-friendly.
The service of the high-risk payment processor should be top-notch. Your money is in their hands. Check that when there are issues with payments on your website, they are there to help. A high-risk payment processor provides services; like 24/7 support, training, maintenance, and troubleshooting for better services. Avoid signing long-term contracts unless you are sure. Also, check the auto-renewal options and fine prints. The primary motto of the payment processor is to stop the chargebacks and fraud attempts. So, know about their multi-layered security approach. Ask them about their AI-based security, anti-fraud tools, real-time notifications, etc. You should feel taken care of and secure.
If you are running a high-risk business, you need a high-risk payment processor to make the transactions easy, fast, and reliable. The payment processor can also help you open a high-risk merchant account. Just because a service provider is expensive, that does not mean it is the best. Try to do your research; do not make a rash decision. Take your time and read all the documents, terms and conditions, and fine prints carefully before signing them.